Hey up, this is Unbottled. The PR newsletter that sends you interesting stories so you're always the insightful one in the Slack channel.
Here's the serve today:
Hold the phone PRs – the Shrek Airbnb was actually real

Google's secret interviewing process

Improving your author EEAT signals
THE SHREK AIRBNB WAS REAL
We all saw it right. A classic PR move – you can now stay in Shrek's swamp in the Scottish Highlands.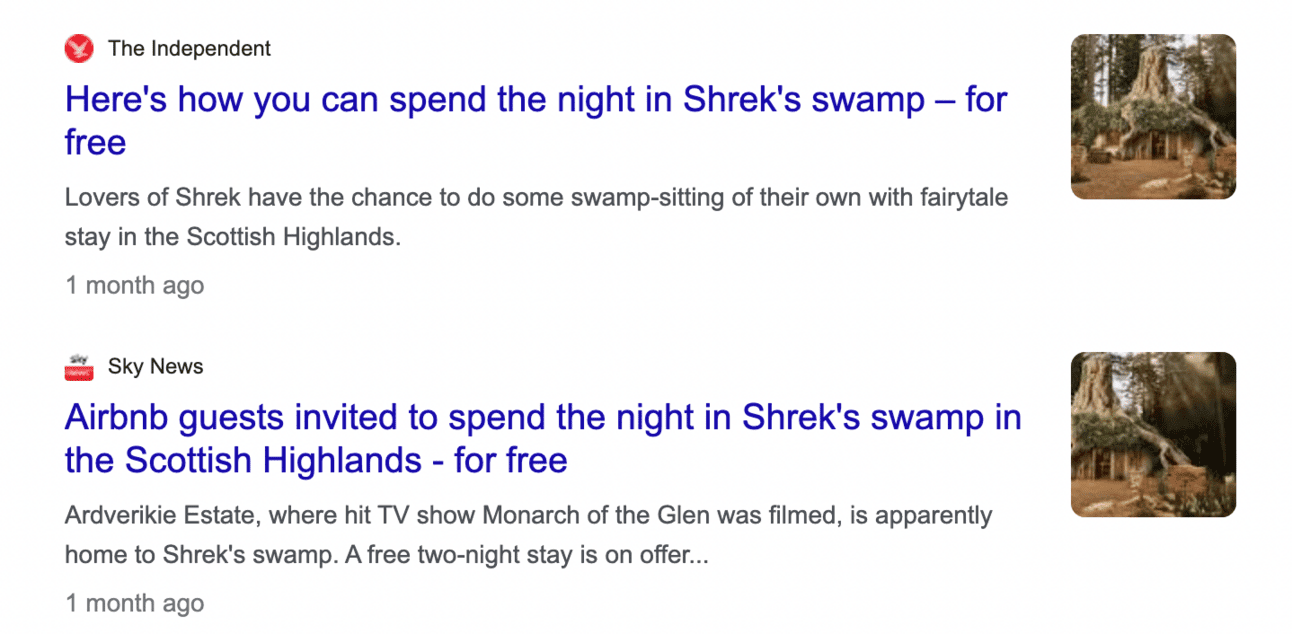 It went everywhere. Sky, Independent, the Times, you name the publication – they covered it. A huge digital PR success, it no doubt drove a ton of traffic and coverage.
But let's be honest, we all thought it was an AI-generated stunt, right? Just look at the images – there is something Midjourney-esque about them.

WRONG!
It turns out this stunt was real. Well, 99% real anyway. In fact, it was part of a wider marketing campaign.
The original press release said guests would be able to request to book an exclusive two-night swap stay for up to three guests on October 27-29. Again, the classic signs of a PR story slightly bending the truth. After all a request may not always get accepted.
Well, the date has passed and I just so happened to be watching a YouTube video when… the actual swamp appeared.

Ryan Trahan, the man many are calling the next Mr Beast teamed up with Airbnb for his latest video as he stays in luxury tiny homes.
Ryan has nearly 14 million followers and regularly gets millions of views across his videos – there is no doubt this collaboration cost a lot of money, more than most of our marketing budgets combined.
Yet it is a perfect example of how PR campaigns are simply good stories, and good stories can work across every marketing channel with a variety of executions.
A huge company like Airbnb has perfectly aligned their internal teams (or agencies) for this campaign – and the success has shown.
The influencer team have had a dream collab 

PR team secures dream publications 

SEO team see a huge spike in traffic 
Overall I bet this led to a very happy CMO.
Real stunts > AI-generated/fake stunts
THE SECRET INTERVIEW PROCESS FOR GOOGLE
Have you ever been scared of your parents/friends/anyone seeing your internet search history? Or wondering if Google is monitoring your search history? Well, the answer is obviously Google see it, and yes they monitor it.
But not always for the reason you think.
Google has a recruiting tactic called "Foo.bar" – catchy ey.
Some people might think they aren't ready to apply for Google, but Google doesn't want to miss out on any potential star employees.
So if your search history looks like a skillset they would look for, you might just see this happen on your screen.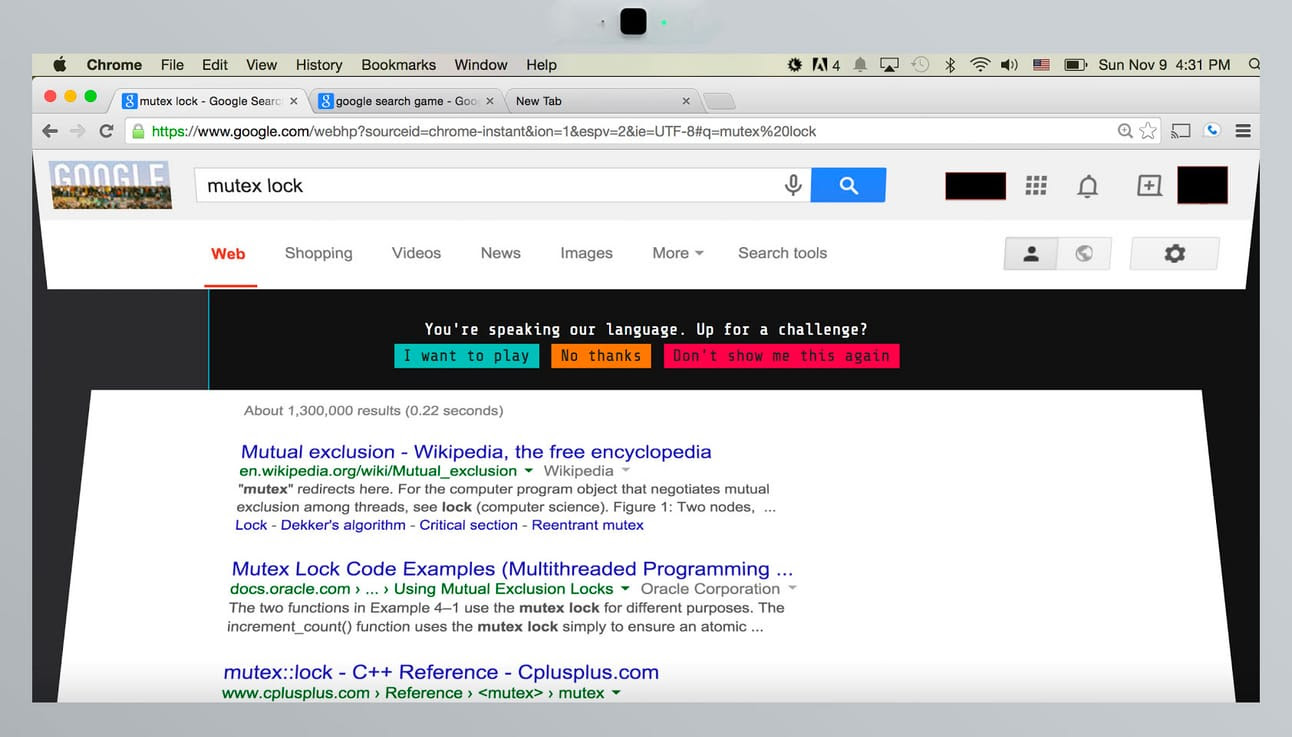 "Up for a challenge?"
Google's foobar invitation turns out to be a recruitment tactic for programmers and problem solvers alike. Once you click through to take the challenge, you are faced with various problem-solving challenges. If you get through them, you will be asked for your contact details and Google themselves reach out to you.
Foo.bar is an exceptional recruiting tactic. They use it to identify candidates before they apply anywhere else, and they connect with the individual while doing so.
Almost like how PR campaigns can connect with consumers before they are ready to buy…
KNOWLEDGE PANELS AND EEAT
OK, this one is for the SEOs. The headline – the number of Person entities has increased by 20x since 2020.
We all know Google wants EEAT so it makes sense that the algorithm is prioritising the role of "Author." These authors possess specialist knowledge in areas like "SEO," "Health," "Finance," "Sports," and more
So what does this mean for everyone? Well when your authors/experts are recognised by Google, they have a knowledge panel..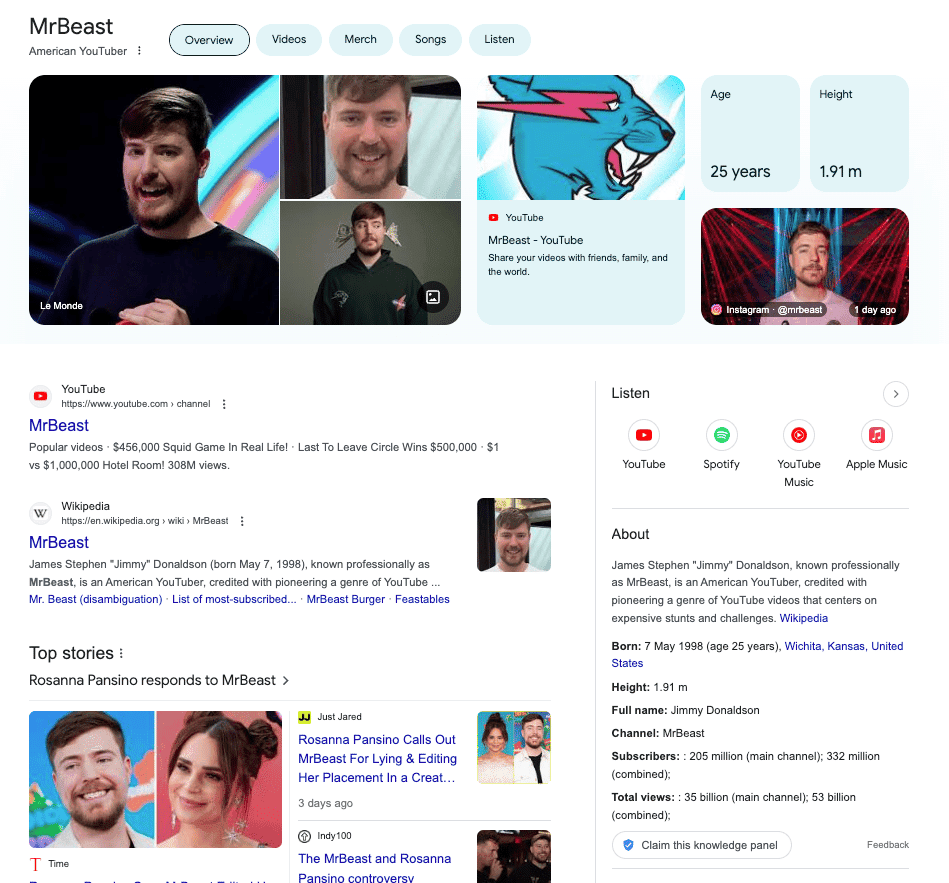 You can see Mr Beasts above – it is the column on the right that features all his facts. Basically, Google knows who he is.
So it makes sense to let Google know not just about the brand, but also at the author level.
We love this tweet from James Brockbank thinking about EEAT at 3 different layers:
Think about E-E-A-T at 3 different layers;

– the content level
– the author level
– the brand level

Demonstrating signals at each of these isn't a case of one or the other, and that's likely why you're seeing what you mention above.

No doubt you're probably demonstrating… https://t.co/5qP2rCwzWZ

— James Brockbank (@BrockbankJames) October 29, 2023
A lot of what we do with our PR campaigns is build brand, but we always include expert comments to help build the brand of the author too. This could be a CMO, CEO, or an expert within the field.
Thought leadership and reactive PR are great at this, and if you want a hand, you know what to do.
HEADLINE OF THE WEEK
Sometimes we do things because they are just fun. One from the Bottled Imagination team:

That's all for this week folks. Stay thirsty & see you next week! If you want more, follow us on LinkedIn and subscribe to our newsletter.