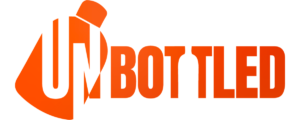 Hey up, this is Unbottled. The PR newsletter that's like a surprise chicken nugget in your order of fries. You know it's about to be a great day when that happens.
Here's what we've got for you today:
GTP4 – Judgement day is getting closer

Surreal cereal's biggest endorsement yet

BBC scores an absolute screamer. Into their own goal

Our IWD campaign winner 👀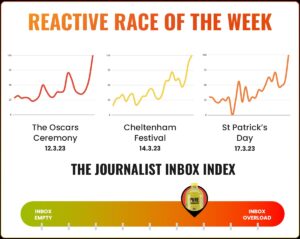 GTP4 IS COMING
First of all, sorry.
We hate to be another person talking about chatGTP and AI, but Microsoft has announced that GTP4 is being released this week – and we kind of have to talk about it. It's going to be a big deal.
Google, if you aren't worried yet – maybe it's time.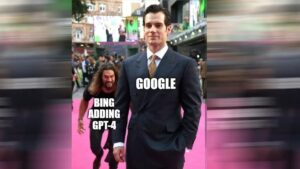 We have all used chatGTP by now and we can all agree it's pretty damn good. But that currently only uses GTP3.5.
GTP4 is going to be like that on steroids.
It's going to be faster, stronger and as Microsoft has let slip, multimodal. This means that it can give results within multiple kinds of input, like video, images and even sound.
🤯
Not only that but Microsoft has confirmed they are working on confidence metrics to ensure results are more accurate and reliable
The landscape of search is seeing its biggest change in recent years. Since chatGTP launched it has started to chip away at Google's monopoly.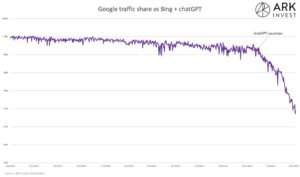 It might only look like marginal numbers in traffic share lost, but these represent billions of dollars in revenue… the war on AI is heating up.
BBC SCORES PR OWN GOAL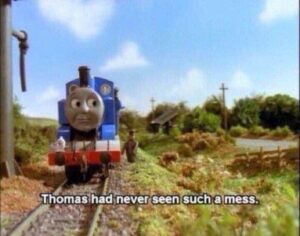 You've all seen it – the BBC is currently in a PR nightmare. The story is moving fast so let's catch you up:
March 7th: Lineker described the migration policy as "immeasurably cruel" and compared the government's language to that used in Nazi Germany.

March 8th: Gary Lineker's comments were criticised by a spokeswoman for UK Prime Minister Rishi Sunak, who said they were "not acceptable".

March 10th: Lineker was asked to "step back" from hosting BBC's flagship football weekend show, Match of the Day — a show he has hosted for 20 years.

The BBC said the 62-year-old's comments were a breach of its impartiality guidelines. Remove the hefty dose of PR spin we can accurately just say Linekar is "being taken off the air".

March 11th: The BBC was forced to scrap much of its weekend sports programming as the network scrambled as the football community stood in solidarity with Linekar and chose not to work on live sport.
March 12th the BBC director apologises for the impact on sports coverage but said he would not resign and would not comment on other personalities' social media behaviour such as Sir Alan Sugar.
The uproar has been wild. The vast majority of the country has backed Linekar and has been quick to point out the double standards throughout the BBC. Have a quick Google and you will find some horrendous tweets from the face of The Apprentice.
The strangest thing is that the BBC didn't see the backlash coming.
We think it comes down to a simple error from the BBC. One which is all too common from the top dogs – the lack of understanding of their target consumer.
We hear the BBC crisis team are meeting overnight to discuss what to do: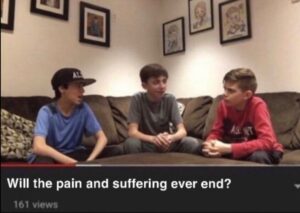 HOW SURREALS CAMPAIGN DOMINATED THE INTERNET
Dang, we'd love to be endorsed by Dwayne Johnson, Michael Jordan and Ronaldo!
The challenger cereal brand Surreal has launched its latest brand campaign using real people with celebrity names to endorse their cereal.
That's one way to create a headline.
They created a viral video and a suite of social and OOH assets. Oh, we do like a campaign with multiple activations.
We can't afford famous celebrities, so we just found normal people with famous names and paid them to say nice things about our cereal.

Now we can use their names wherever we like and no one can stop us* pic.twitter.com/HkHTam1ZNL
— SURREAL (@eat_surreal) March 9, 2023
Apparently, they forgot to run the copy past their "lawyers" though.
So the brand was forced to change its OOH.
OUR LAWYERS WROTE THESE ADS

They had some "feedback" about the last ones, so we figured we'd let them write the next ones.

As you can see, they've really nailed it. pic.twitter.com/pltAnUGSR2
— SURREAL (@eat_surreal) March 10, 2023
Any excuse to give a campaign more legs, ey?
The campaign got featured in The Drum, Creative Bloq and even Sporting Life. However, we think this happened naturally through social media noise rather than a PR push.
Don't worry Surreal we're here when you need us. The DMs are open.
THE WINNING IWD CAMPAIGN
Last week we gave our top tips on how to navigate #IWD and we saw a stand-out campaign that obviously heeded our advice.
Introducing the Ford Explorer: Men's Only Edition.
Glad to be of service, Ford.
HEADLINE OF THE WEEK

That's all for this week folks. Keep dreaming & see you next week! If you want more, follow us on LinkedIn
– The Bottled Imagination team