MEET JORDAN REECE, ENGLAND'S NEXT STAR
Safer gambling week was the same as any other safer gambling week, the bookies told people to gamble responsibly…and that was it
Instead we created Jordan Reece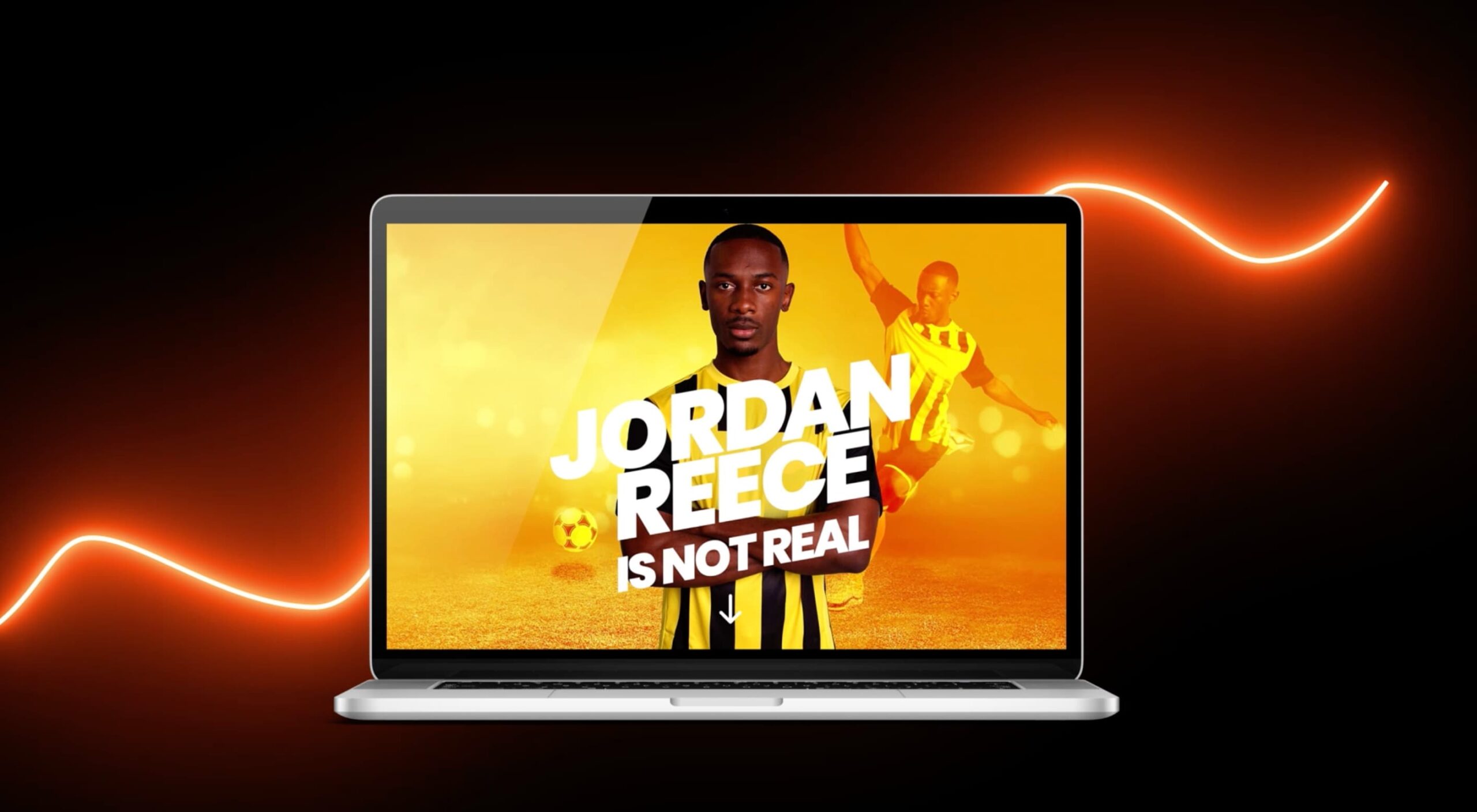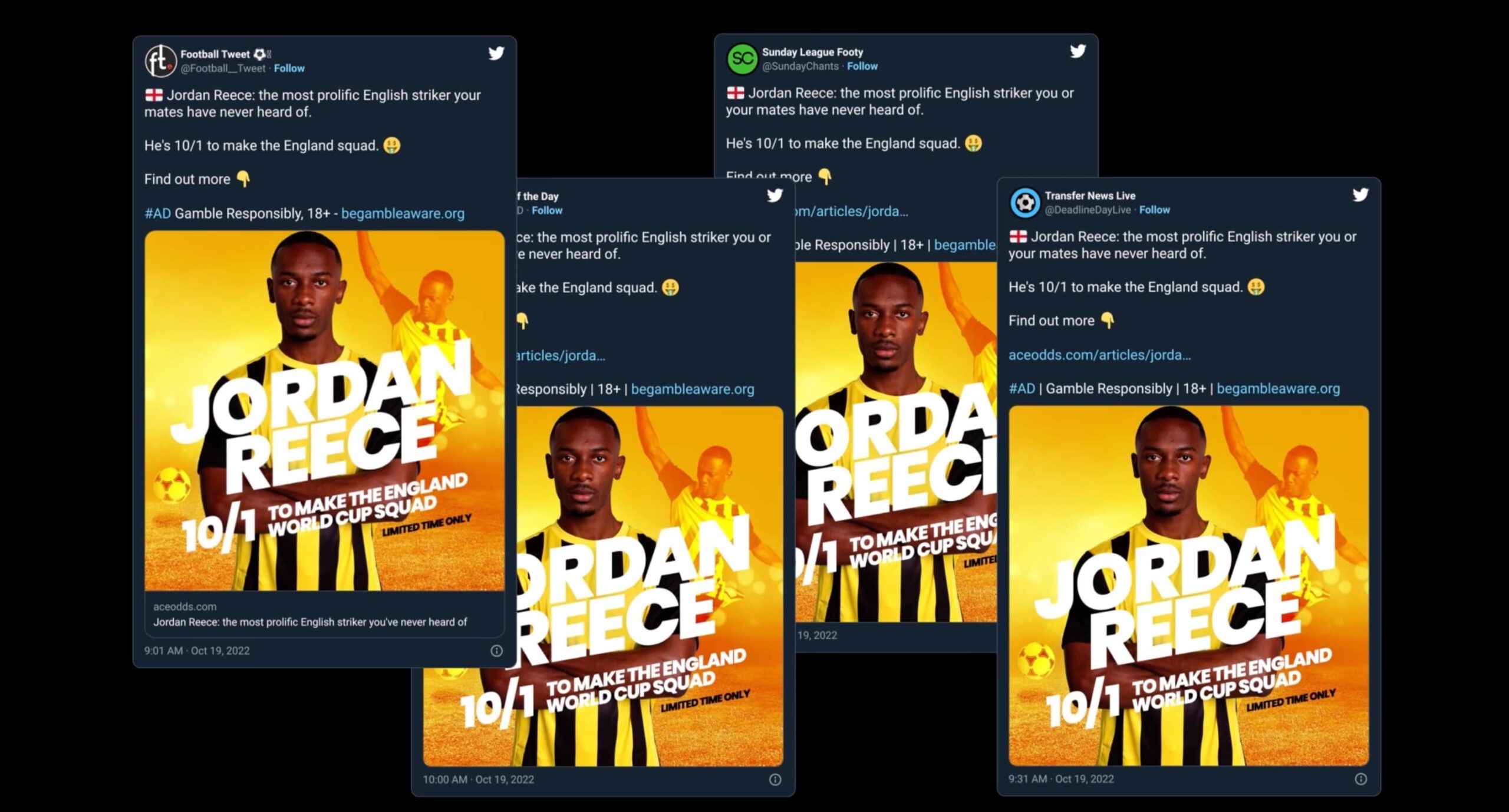 Betting calculator company AceOdds wanted to run a gambling awareness campaign that would actually stand out from the crowd and engage their target audience. Our job was to drive traffic to the site and create a buzz online.
A creative campaign with a difference, a perfect Bottled Imagination brief.
We hired a model, bought a kit, and did a photoshoot. Jordan Reece was born.
We used popular social media influencers and meme pages on Facebook and Twitter to directly engage with our target audience. The influencers posted a graphic of Jordan with odds of him making the England world cup squad.
Unbeknownst to the football community, when they clicked through to potentially bet on this player, they were informed that he did not exist. They were about to bet on a totally made-up player. In face, Jordan Reece was based off a Football Manager regenerated player.
We drove thousands of people to our client's website where they were informed of the trick. They were offered gambling safety advice and resources. Using the stats from the campaign we pushed the story to press and secured national and industry coverage.